Show Schedule
---
Friday, September 30
8:00 p.m.
Saturday, October 1
8:00 p.m.
Sunday, October 2
4:00 p.m.
Friday, October 7
8:00 p.m.
Saturday, October 8
8:00 p.m.
September 30 & October 1 at 8:00 p.m.
October 2 at 4:00 p.m.
October 7 & 8 at 8:00 p.m.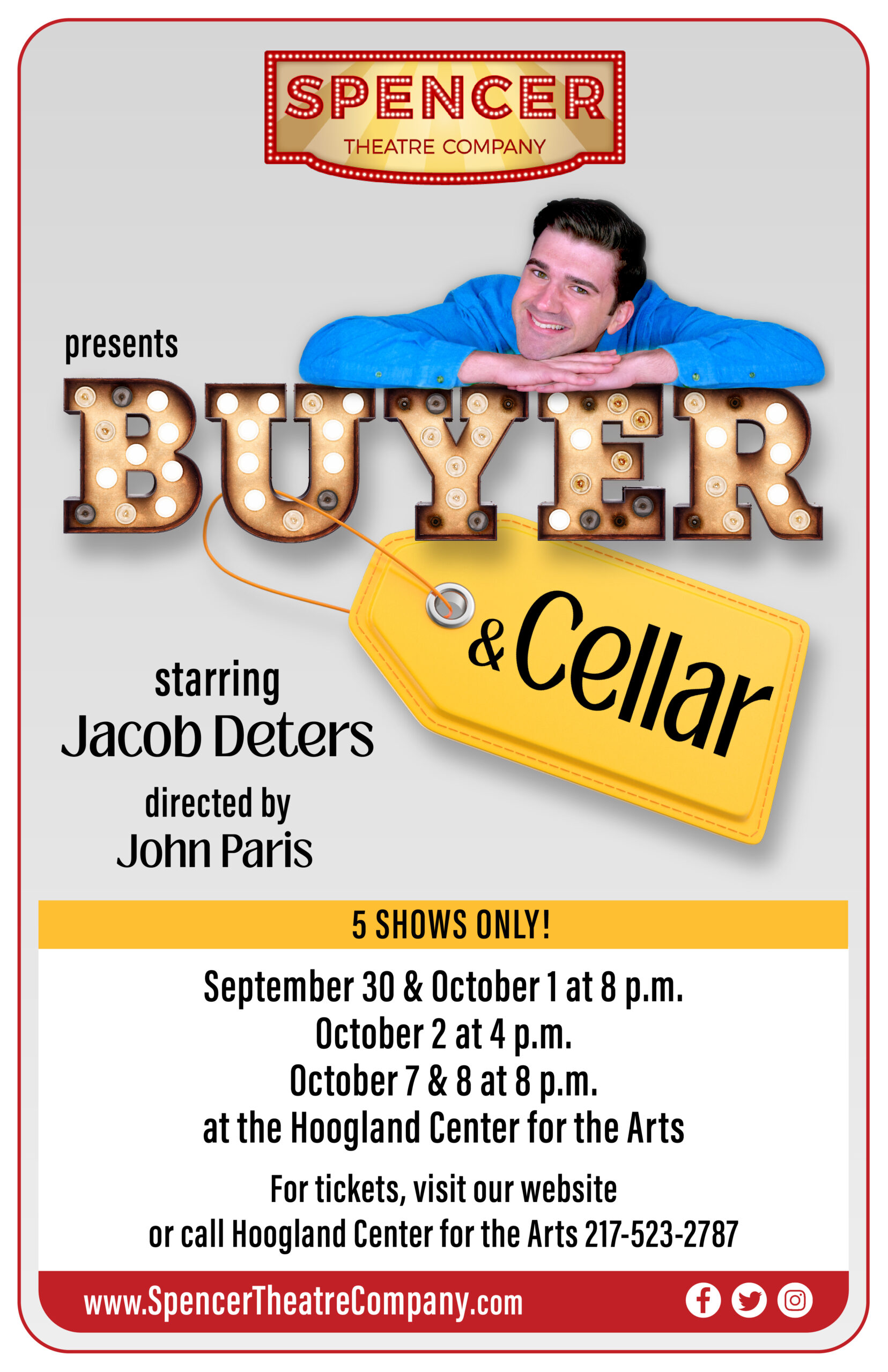 About
---
Alex Moore has a story to tell. A struggling actor in L.A., he takes a job working in the Malibu basement of a beloved megastar. One day the Lady Herself comes downstairs to play. It feels like real bonding in the basement, but will their relationship ever make it upstairs? Buyer & Cellar is an outrageous comedy about the price of fame, the cost of things, and the oddest of odd jobs.

The Hoogland Center for the Arts
420 South Sixth Street,
Springfield, Illinois 62701


Spencer on Stage
Our recent performance of Noël Coward's, Blithe Spirit was a success!