"Fantastic and excellent show"

"Beautiful, delightful production"

"Truly an outstanding show"

"Great show and great cast"

"Great performances, acting, and timing"

"The actors are fabulous and funny"
Cast
---
Charles Condomine
Joe-Michael Jackson
Elvira
Julie Staley
Ruth
Carrie Kincaid
Madame Arcati
Sherri Mitchell
Dr. Bradman
Mike Rogers
Mrs. Bradman
Nancy Cole
Edith
Felicia Coulter
Crew
---
Director
Ginny Racette
Stage & Production Manager
Michelle Tebrugge
Costumes
Rene Blank
Wigs

Duane Williams
Props
Melody Sheehan
Light Technicians
Kevin Zepp, Daniel Bonn
Sound Technician
Aaron Duncan
Set Builder
David Parker
Set Painter
Jen Gronewold
Marketing & Creative Designer

Brett Rutherford
Promo Photographer

Chuck McCue
Show Photographer

Donna Lounsberry
Editor

Jim Cloney
Marketing

Laura Richter
"Fantastic and excellent show"

"The actors are fabulous and funny"

"Great show and great cast"

"Beautiful, delightful production"

"Truly an outstanding show"

"Great performances, acting, and timing"
February 21 – March 1, 2020

Produced by Spencer Films
Jim Cloney, Photographer/Editor
Cast: Joe-Michael Jackson, Julie Staley, Carrie Kincaid, Sherri Mitchell, Mike Rogers, Nancy Cole, Felicia Coulter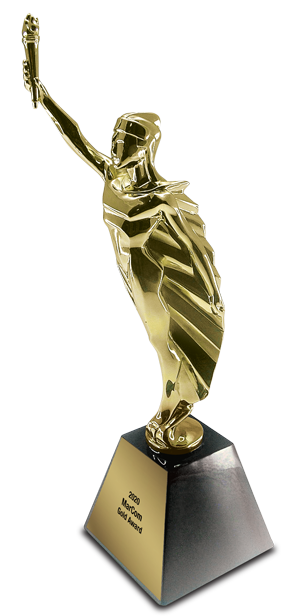 Directed by
---
Ginny Racette
About
---
Spencer Theatre Company presents "Blithe Spirit." Charles Condomine, a successful novelist, has invited friends to the lavish estate he owns with his second-wife, Ruth, to witness a séance which he hopes will debunk what he believes to be superstitious nonsense. Unwittingly, he's invited a very real medium, Madame Arcati, to conduct the evening's ritual and, in doing so, unleashed the spirit of his first wife, Elvira, on the house. Impeccably clever, Noël Coward's "Blithe Spirit" is ripe with wit and charm leaving audiences full of laughter.

The Hoogland Center for the Arts
420 South Sixth Street,
Springfield, Illinois 62701
Special Thanks
---
Spencer Theatre Company wishes to extend our sincerest thank you
to these individuals and businesses who helped in our production:
The Boo Crew
Gus Gordon
Vanessa Ferguson
WMAY Radio
Two Men and a Truck
Kate Rossi
WICS-TV
Glenn Jones
The Muni
Springfield Theatre Center
The State Journal-Register
Illinois Times
Johnny Molson
Donna Lounsberry, Photographer
Cast
---
Charles Condomine
Joe-Michael Jackson
Elvira
Julie Staley
Ruth
Carrie Kincaid
Madame Arcati
Sherri Mitchell
Dr. Bradman
Mike Rogers
Mrs. Bradman
Nancy Cole
Edith
Felicia Coulter
Crew
---
Stage & Production Manager
Michelle Tebrugge
Costumes
Rene Blank
Hair
Duane Williams
Props
Melody Sheehan
Light Technicians
Kevin Zepp, Daniel Bonn
Sound Technician
Aaron Duncan
Set Builder
David Parker
Set Painter
Jen Gronewold
Marketing & Creative Designer

Brett Rutherford
Promo Photographer

Chuck McCue
Show Photographer

Donna Lounsberry
Editor

Jim Cloney
Marketing

Laura Richter
Donna Lounsberry, Photographer

Produced by Spencer Films
Jim Cloney, Photographer/Editor
Cast: Joe-Michael Jackson, Julie Staley, Carrie Kincaid, Sherri Mitchell, Mike Rogers, Nancy Cole, Felicia Coulter


Produced by Spencer Films
Tim Lynn, Director of Photography, Jim Cloney, Photographer/Editor and Laura Richter, Producer
Cast: Julie Staley


Brett Rutherford, Creative Designer and Jim Cloney, Editor
Cast: Joe-Michael Jackson and Mike Rogers



Spencer on Stage
View photos from our recent performances!