Spencer Theatre Company brings outstanding theatre productions with local talent and resources. We support the talent of tomorrow with a scholarship for children and teens who want to study theatre performance or production.
Spencer Theatre Company is a 501c3 non-profit that brings outstanding productions to Central Illinois to raise money that provides tuition for aspiring young artists to learn the craft of stage performance.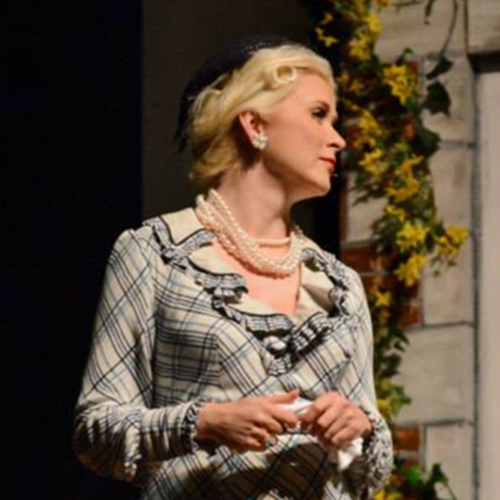 Julie Staley
President
Julie Staley has been performing since the age of nine when she began studying vocal music under Christine Brewer. She entered her first national vocal competition within that year, held at Notre Dame, and won 7th place in her division.
Since moving to Springfield, she's been seen on stage at the Hoogland Center for the Arts, The Muni, Theatre in the Park, and Playhouse on the Square. Favorite roles, some she has had the pleasure of reprising, include Mrs. Lyons in Blood Brothers, Martha Jefferson in 1776, Morticia Addams in The Addams Family, Myra Bruhl in Deathtrap, Annelle in Steel Magnolias, Baroness Elsa Schraeder in The Sound of Music, Mrs. Woods in Legally Blonde, Cassie in Rumors, Lexie in The Dixie Swim Club, Liza in Peter Pan, Hope in Anything Goes, Marian, in The Music Man, as well as featured performances in A Very Hoogland Christmas, and Nora Ephron's Love, Loss, and What I Wore.
She has also been be a featured soloist with the Illinois Symphony Orchestra. Julie is the past president of the Board of Trustees for the Hoogland Center for the Arts, and was the producer for the Illinois Bicentennial Series of shows for HCFTA, which included performances of 1776, Hamilton and History, Lincoln and Shakespeare (all at the Old State Capitol), The Fabric of Friendship, and Mrs. Lincoln's 200th Birthday (at the Illinois Governor's Mansion). Julie was an award-winning television news anchor for more than two decades and is talent for TV specials and commercials. Julie also manages her two boys as on-air talent. They have appeared in national ads in print, television, and product packaging for companies like V-Tech, Radio Flyer, Tomy Toys, Nickelodeon, Kraft Foods, Kohl's, Sears, and State Farm Insurance. They have also performed at the Chicago Lyric Opera.
Julie received an MS Summa Cum Laude from Southern Illinois Univeristy – Edwardsville in Mass Communications, and was an honors student receiving a BA from SIU-C in Radio-Television, with a minor in Musical Theatre. She was the first Mass Communications student to win the University Symposium award for her thesis at SIU-E, and was the Broadcast Student of the Year at Southern Illinois University – Carbondale. She also was an SIU Radio-Television Study Abroad student in London, England. She is a doctoral student at the University of Illinois at Springfield in Public Administration.
She has studied ballet in Belleville, IL, and studied acting and performed in Kansas City, MO. Julie is the owner and CEO of Spencer Films LLC.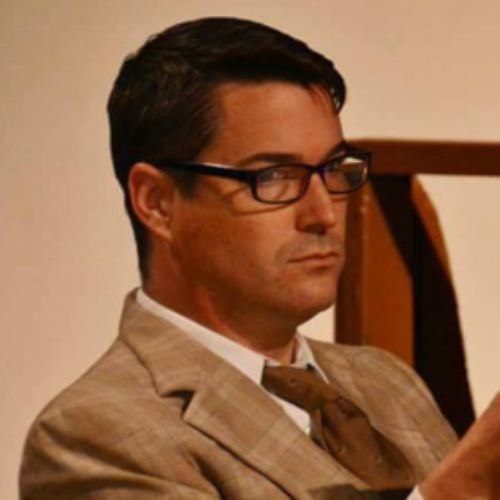 Joe-Michael Jackson
Vice President
Joe-Michael Jackson has been performing since the age of 14, with credits on stage and staff of dozens of productions throughout the years.
A native of central Illinois, Joe worked in Minneapolis, MN for several years at the Minneapolis Children's Theatre, Guthrie Theatre, and the Bloomington Civic Theatre where he was part Evita and their regional premiere of Jekyll and Hyde.
In Springfield he has been part of many shows throughout the years including performing at the Muni as the Scarecrow in The Wizard of Oz, Assistant Director for Cabaret, Co-Director for White Christmas, and in the cast of Man of LaMancha and Show Boat. For the Springfield Theatre Center, Joe-Michael directed Crimes of the Heart, and Assistant Directed On Golden Pond, among many others. At the Hoogland Center for the Arts, some of his favorite shows he's directed include A Little Night Music and Steel Magnolias. He Co-Directed A Funny Thing Happened on the Way to the Forum, and Blood Brothers, and Assistant Directed Hay Fever.
Joe-Michael has also been part of the staff and cast for several shows at the Playhouse on the Square in Jacksonville, IL. He spent two years as Drosselmeyer in The Nutcracker with the Springfield Ballet Company.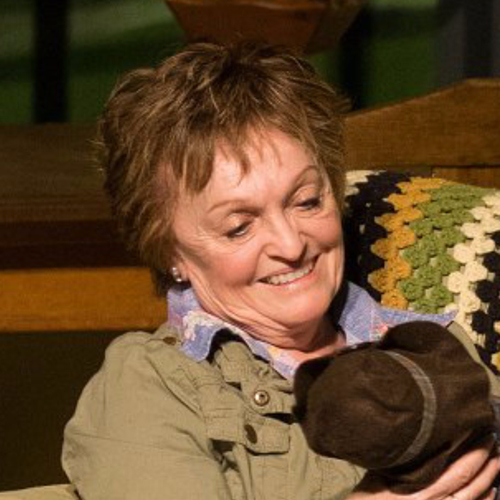 Ginny Racette
Secretary/Treasurer
Ginny Racette has been directing plays and musicals locally for almost forty years. She directed and performed in community theatre in the 1990's, then took a hiatus to concentrate on her role as director of plays and musicals at Riverton High School. Upon retirement from teaching, she realized she wasn't ready to retire from theatre!
Since 2014 she has co-directed Seven Brides for Seven Brothers and assistant directed Crimes of the Heart for Springfield Theatre Centre. She has also assistant directed Hoogland Center for the Arts' production of A Little Night Music and co-directed High School Musical and All Shook Up at Theatre in the Park. She is directing the upcoming Spencer Theatre Company production of Blithe Spirit.
In April of 2016 Ginny returned to performing onstage with her portrayal of Ethel Thayer in On Golden Pond at Springfield Theatre Centre, and as the Strange Woman in Hoogland's 2018 production of Big River.
Donna Lounsberry, Photographer


Spencer on Stage
Our recent performance of Noël Coward's, Blithe Spirit was a success!