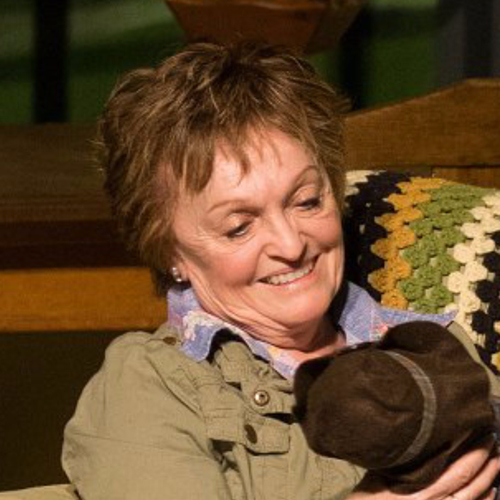 Ginny Racette
Secretary/Treasurer
Ginny Racette has been directing plays and musicals locally for almost forty years. She directed and performed in community theatre in the 1990's, then took a hiatus to concentrate on her role as director of plays and musicals at Riverton High School. Upon retirement from teaching, she realized she wasn't ready to retire from theatre!
Since 2014 she has co-directed Seven Brides for Seven Brothers and assistant directed Crimes of the Heart for Springfield Theatre Centre. She has also assistant directed Hoogland Center for the Arts' production of A Little Night Music and co-directed High School Musical and All Shook Up at Theatre in the Park. She is directing the upcoming Spencer Theatre Company production of Blithe Spirit.
In April of 2016 Ginny returned to performing onstage with her portrayal of Ethel Thayer in On Golden Pond at Springfield Theatre Centre, and as the Strange Woman in Hoogland's 2018 production of Big River.
Donna Lounsberry, Photographer


Spencer on Stage
View photos from our recent performances!